Pow
Space Sector Commander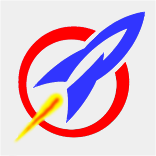 Joined: 27 Sep 2014
Posts: 938

Posted: Mon Apr 30, 2018 6:44 pm

Post subject:

---

More Invaders Trivia }

Larry Cohen,The Invaders creator, gave his lead character the last name of Vincent. This was in honor of actor Vincent Price. Shame they never had him appear as a guest star on the show.

The first thing Larry came up with for the show was the regeneration chamber.He did not want to make the aliens seem invincible to humankind, so he introduced this weakness that the aliens must return to such a device every 10 or 12 days in order to survive.

Cohen says that the idea of the aliens having a malformed finger came from Alfred Hitchcock's movie ''39 Steps.''
In that film,the leader of an espionage ring had a missing finger.

Cohen presented his concept for the show to the network as being done similar to the ''Batman'' television show.

The Invaders would be a bi-weekly series, 30~minutes in length with the first episode ending on a cliffhanger.

When uber TV producer Quinn Martin was brought on board for the show he wanted to do it as a hour long TV series.

At this point Larry Cohen had no creative input on the show anymore. He was paid very nicely for creating the show & also received a huge profit from the series.